Blog

Turn the House Inside Out
Cannibal Lot
September 12, 2023


This little house is getting ready to eat itself. The humble wood structure cloaked in cedar shakes has been standing for 109 years. When it reaches 110th it will begin the digestion process currently in preparation: slow artful demolition; local material reconstitution; reconstruction drawing on local resources. Big dreams for this little house to chew, digest and regurgitate itself. #cyandreams Collab with @objwork.
Work in Progress
August 29, 2023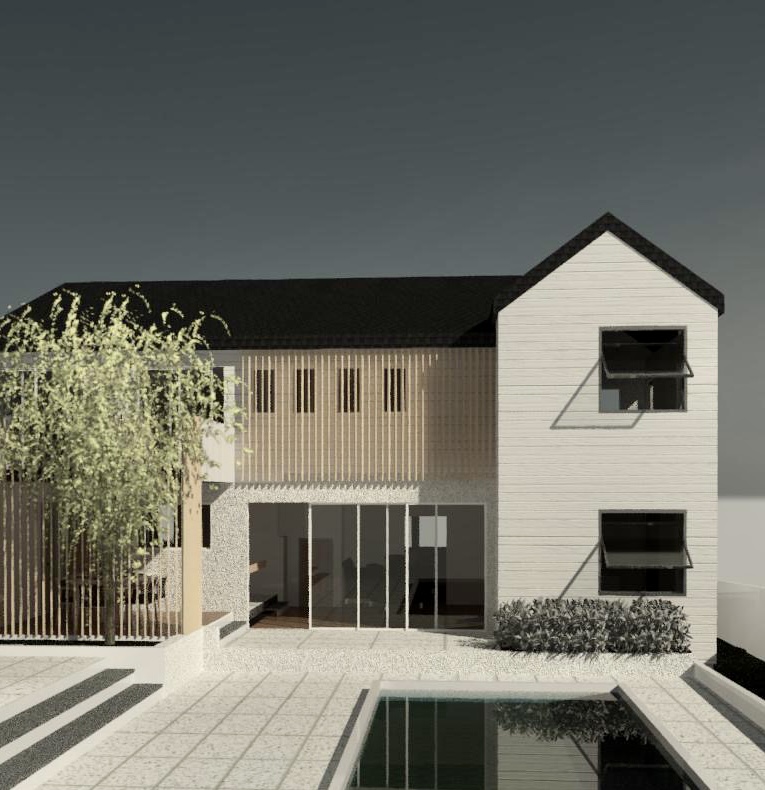 Snapshot of a work in progress-this extensive renovation in the works completely rebuilds the back half of a 2 storey 1940's home.
Turn the House Inside Out
August 29, 2023
What is a house?
A house is the basic cellular unit of human habitation. It is both a building and an idea, a diagram that shows how we live and move about our day. A house can take many forms, such as an apartment, a duplex, or a standalone home. It is a shorthand for any singular unit of human dwelling.
What is a city?
A city is a mass of single and multi-cellular units that directly represent our social relations, hierarchies, and attitudes towards the non-human.
What does the house do?
The house provides a habitat for the family, shelter from nature, space for cooking and for friends to gather, and privacy for people to wash and empty their bowels. Additionally, it serves as storage for a range of globally produced products.
What does the house fail to do?
The house fails to provide a suitable habitat for chosen families, queer families, multi-generational families, and broken or blended families. It does not encourage communication or cooperation with nature, nor does it provide space for happenstance, community meals, or mutual aid. The house also prevents transients and the homeless from the daily rituals of personal care and discourages neighbours from sharing their goods.
'Turn the house inside out' has become my shorthand, a spatial metaphor for upending or dissolving the binaries that the house stands for. The dwelling unit a medium for creative research.
Fat Forward Design
August 24, 2023
My mantra 'turn the house inside out' is about challenging the dichotomies that the notion of the 'house' reinforces. I'm always searching of ways that designers are doing this, and one way is to make public spaces more domestic, more cozy for everyone.
Informal/Function
is a group that educates designers on inclusive practices-their course 'Fat Friendly Design' is full of really useful takeaways. Also very cool is their collaborator on this course- the app
Allgo
who publishes free stock images for designers of plus-size models, making it easier to add realistic sized people to visuals (Photo above by
AllGo - An App For Plus Size People
on
Unsplash)