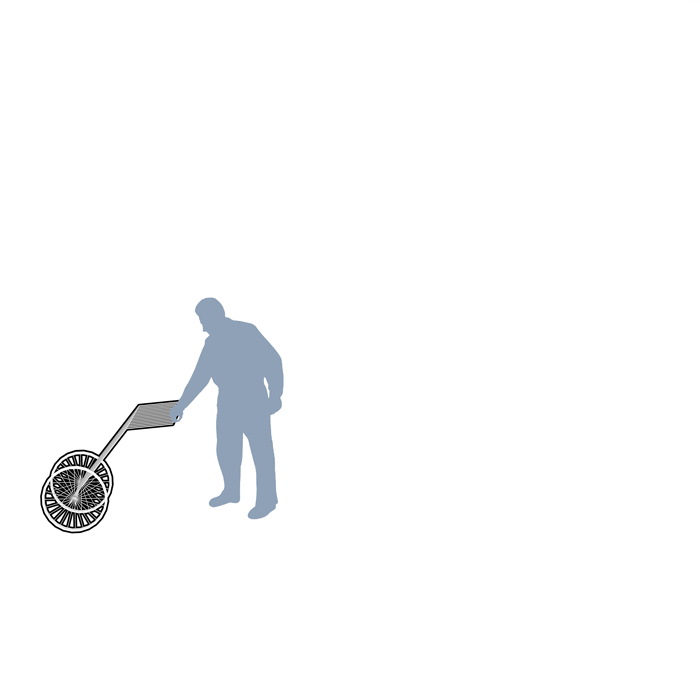 Portable Park Bench. 2012.Temporary & Modular Works.w/Steve Campos

This prototype for a portable park bench was commissioned by a local business owner in Los Angeles. It allowed them to provide public seating in an adjacent park in an area where public infrastructure was lacking.

The prototype was built using bicycle wheels and hardware for mechanisms and mild steel tubing for the seating. Car Martin collaborated with LA metalworker Steve Campos of Steel Fabricated Arts to build the prototype.

The bench has three collapsible sections constructed of rectangular tubing. It can provide sitting space for 3-4 people when set up and easily collapses together to be rolled away at night.

Lightweight rectangular steel tubes bend along a diagonal axis, the simple repetitive form slides together with the other sections and creates interesting shadows wherever it ends up.

In a city starved of public infrastructure the bench provides easy and portable means of creating gathering spaces in parks, sidewalks, squares.