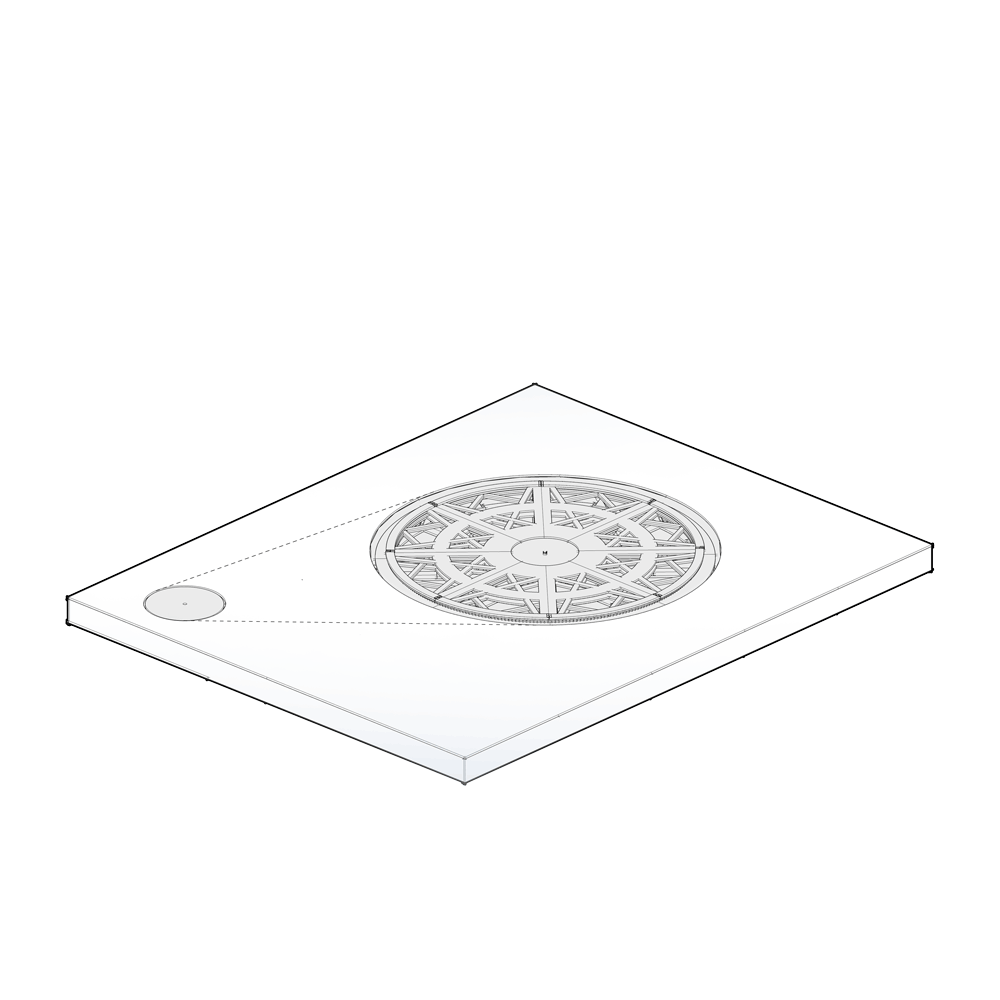 Revolutions.
2019. Temporary and Modular Works.w/E.W.o.C. .

'Revolutions' was an installation for Nuit Blanche in Scarborough. Car Martin was the designer & fabricator in collaboration with artist collective E.W.o.C. The E.W.o.C. Project (Equity for Women of Colour) is an initiative committed to creating art that highlights the complex narratives of women of colour and challenges the stereotypes held against them. The project produces murals, paintings, and illustrations, focusing on activism for marginalized groups, often involving community engagement and sharing authentic stories through accessible public art.

"Revolutions" is a participatory and performative mural installation that brings movement to collaborative mural-making. Echoing the ways artists build on each other's ideas, work and wisdom, "Revolutions" invites 6 professional and emerging female-identified artists from Toronto and Scarborough, and Nuit Blanche audiences, to paint a cylinder structure that is in constant motion through the night.

The rotating structure is a cnc routed latticework, laminated in layers to be strong and light enough to be moved in sections. The lattice has space for wheel tracks below and uses upside down castors and a bearing assembly in the centre to create a free moving turntable. This method was adapted from theatre design.

The piece is rotating by human-power, using a smaller disc with a modified bicycle and rope belt drive to transfer power to the rotating cylinder.

The bicycle drive adds another layer of participation from the audience during Nuit Blanche as there was a line-up to drive the bike all night

The painting of the piece began with the artists, and eventually became a fully participatory piece throughout the night as people picked up brushes and added their own touches.

The painting evolved from a plain black cylinder with a few gestural marks, to a dense and rich pink gold piece reminiscent of a desert scene or red marble.