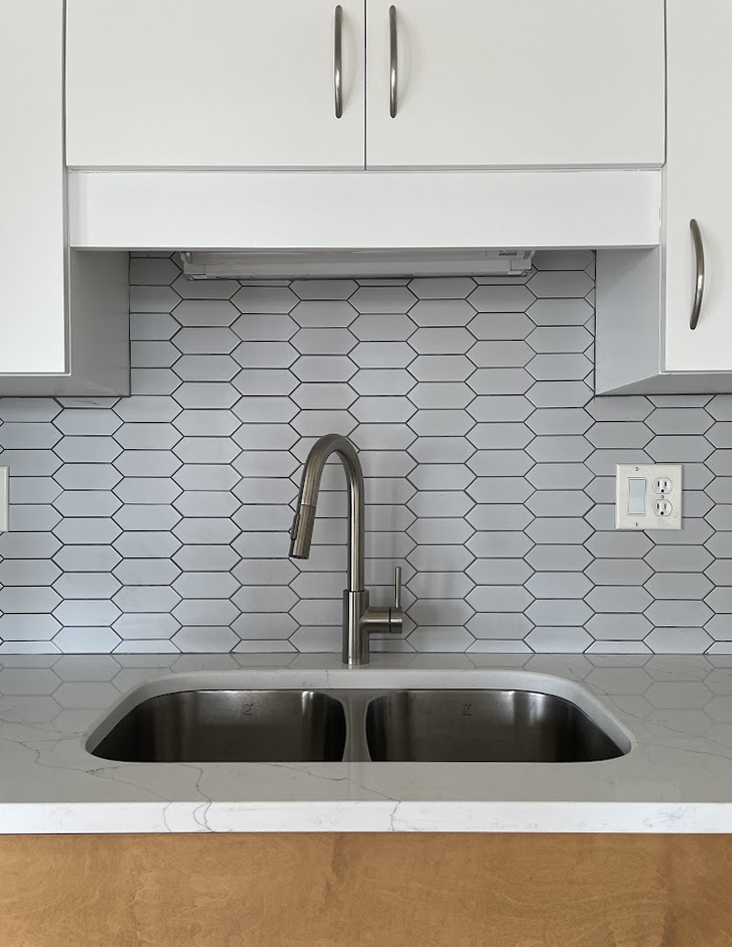 Riverfront Condo Reno.
2023. Interior Renovation


It's not always necessary to break the bank to make an amazing living space. The goal with this renovation was to make some simple upgrades to a run-down unit to make it feel fresh, modern and uplifting. From a sustainability perspective, care was taken to revive items that were still functional and to use non-toxic natural materials with low embodied carbon, such as the white oak floors that were sustainably harvested and make the space feel luxurious, bright and warm.