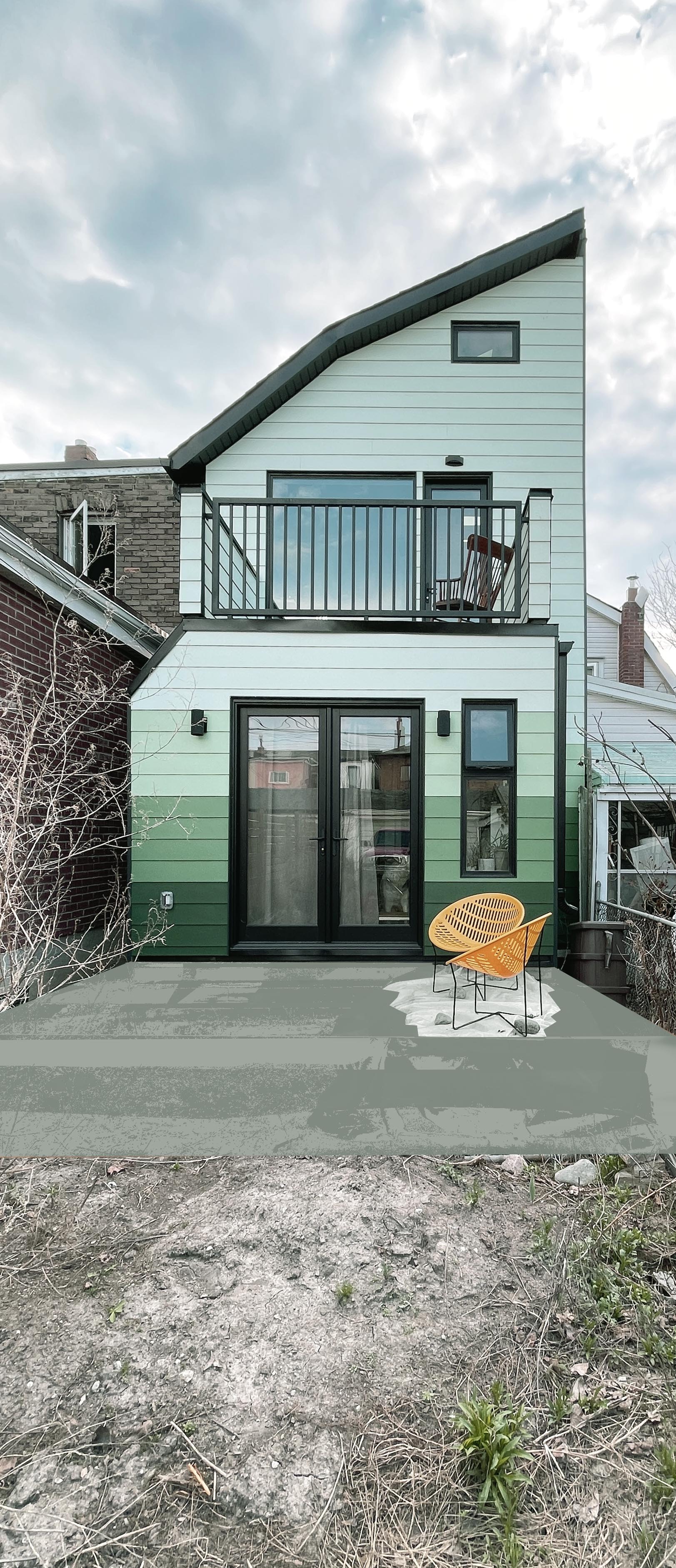 Salvage Love.
2022. Custom Architecture (renovation/addition)


This semi-detached home was severely structurally compromised and nearing the end of its life. In a series of structural maneuvers a plan was made to save the front of the house and add a new volume with a bedroom and studio to the rear of the house.

The house is designed for two adult friends cohabitating. It allows for individual private spaces and a shared office/studio space for working at home. Opportunities to bring in ample natural light to the 100 year old home were taken, such that electric lights are rarely needed during the day. The existing porch on the front of the house is refurbished to blend with the new addition.

Long-lasting fibre cement plank siding is installed in a green gradient, colors chosen by the homeowner, an arborist by trade. Two decks in the rear and a porch in the front provide many opportunities for spending time in the gardens, which are planned to grow into a green urban oasis, thoughtfully curated by the homeowner.